Prodigmar specializes in website design and development services. Our web experiences are high-performing, feature-packed and digitally transformative, designed to be user-friendly, fully functional, very secure and able to scale as your enterprise grows.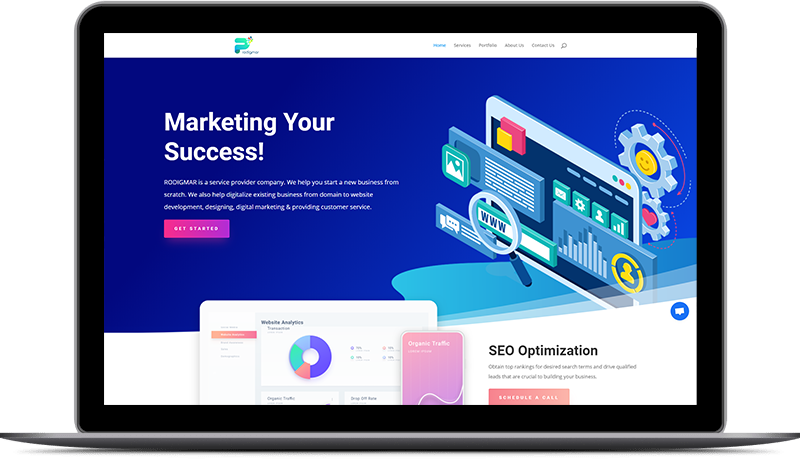 Who We Are…?
We have organized our business into 5 primary business units based on expertise: Web Design and Development, SEO Services, Mobile Apps Development, Product Sales & System Support. Each business unit is designed to work both independently and collectively "to meet our customer's needs". We have structured our business to expand and contract instantly in order to respond to the shifting demands of today's technological environment in which our customers operate. Prodigmar offers a variety of website design and development services, from creating mobile web development solutions and responsive website designs, to building custom e-commerce and intranet experiences using the latest and proven web technologies. With up to 89% of consumers visiting company's or service provider's website before making a purchase, more and more consumers make decisions based on their online experience: the appearance, usability and accessibility of your website is more important than ever, especially in an increasingly competitive market.
Mission
We've designed our entire process and products around providing everything a small business needs when starting out – ensuring that working with us is always a quick, easy and hassle-free experience. We give our clients full control of their website without a ridiculous price tag, and our friendly team offers their expertise even after your website is live. our team will bolster your fledgling start-up or innovation project while you get off the ground.